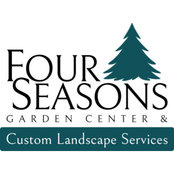 Four Seasons Garden Center & Custom Landscape
Kommenteret: pavers
Glad you like this project. The pavers are a Techo-Bloc product called Blu-Grande, Smooth, Greyed Nickel. The wall stone is Canadian Finished.
Kommenteret: Smart unique yard design
Thank you, Helen! The client asked for a design that would engage his neighbors in this 'walking neighborhood'. The new landscape does just that. A neighbor can walk by and just say hello at the fence...
Four Seasons Garden Center & Custom Landscape
opdaterede deres profil
14. maj 2019