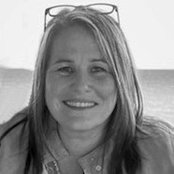 Interior Changes home design & consulting
Kommenteret: Love to stone
I am not sure what a " hothead fire place" is referring to, so I am not sure how to answer the question. The stone on this fireplace is a fondulac blend.
Kommenteret: Love this house
Thank you! The clients were amazing to work with and brought great ideas to this space that were fun to bounce and work into the overall look!
Kommenteret: Do you have a picture of the ceiling ?
[houzz=https://www.houzz.com/photo/986826-lakeside-guest-house-traditional-staircase-milwaukee] This photo shows a portion of the painted beams~ but I don't have anything showing more detail.
Kommenteret: What's the best value of cabinet at Home Depot?
P.s. The crown molding, finished end panels, decorative toe kicks, under cabinet light molding, glass doors which require matching finished interiors~ and the overall number of doors and drawers are t...