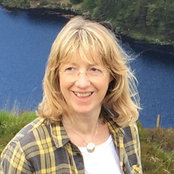 Caroline Benedict Smith Garden Designer Cheshire
Kommenteret: Flowers
They are bulbs. A mixture of Allium Globemaster and Allium Purple Sensation. Good to grow them through another plant, in order to mask the Allium's faded and sometimes tatty leaves as their flowers em...
Kommenteret: need help with garden project
Hi Jeanie, consider also your soil type and location before choosing your layout and plants. Mediterranean plants like a very free draining soil especially if you get cold winters. They don,t like win...
Kommenteret: what kind of tree and plants are those? Beautiful!
Hi there ! They are all shade plants. The standard 'lolipop' is a variegated holly (Ilex aquifolium argentea Marginata), the dark hedge on the left is Taxus baccata (Yew), the large leaves are hostas ...