6 Houzz Awards
2 Houzz Badges
Typiske projekt-omkostninger:
Typical starting cost for a front or back landscape plan is $650 and can go up from there depending on the scope. That includes a scale drawing, notebook, plant list and pics of all the plants in plan. I have done on-site sketches of one area for as little as $300 but the scope has to be manageable within a 2 hour time frame and the sketch is all that is provided. On site consults are billed at $85/hr to walk and talk ideas.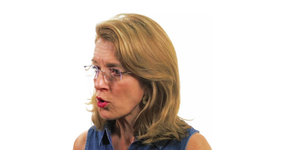 I have been able to translate my genuine interest in people into a collaborative exchange of ideas and visions that resulted in Cat Valand Landscape Design. I am a passionate landscape designer serving Raleigh, NC and the surrounding areas. For me, the effort is only successful when the partnership between client and designer goes beyond what the homeowner hoped to achieve. I strive to reach this goal on each and every project I undertake. To sum it up, I love what I do, and my clients' ultimate satisfaction remains the central focus of each endeavor.
Tilbudte tjenester:
Drought Tolerant Landscaping, Garden Design, Trellis concept design, hardscape concept design, Fire pit patio design, Deck concept design, Garden wall design
Områder, der betjenes:
Cary, Knightdale, North Hills, Raleigh, Wake Forest
Priser:
Best of Houzz 2014 Super Service Angie's List 2013, 2014
43 idébøger for Cat Valand Landscape Design
Seneste aktivitet
2. maj 2019
Michelle Beckmann
skrev en anmeldelse
Cat Valand Landscape Design
Kommenteret: Shingles
Sorry, I didn't have anything to do with the shingles, just the landscape!
Kommenteret: stone wall
I don't install so I don't know and it would very according to the part of the country you are in.
Have- & Landskabsarkitekter i Danmark