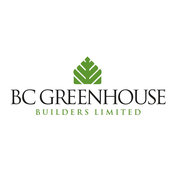 BC Greenhouse Builders Ltd
Sponsoreret artikel
You can easily customize your greenhouse to your needs and style, this Surrey expert says
1 af 1
Kommenteret: covers for roof of greenhouse?
In this case, this greenhouse roof glazing is double glass but you have several options: Double glass - high performance low E, laminated and tinted also available Single Glass - 3mm overlaps or 6m...
Kommenteret: What is the area in sq ft for this green house?
Thank you for your question! This greenhouse is roughly 20x50 so 1000 square feet for floor area and total surface area is 2137 square feet. Here are some more specific specs and please note that we...
Kommenteret: Who was the manufacturer/supplier of this Greenhouse?
Hello! Thanks for your question. This gable attached double glass conservatory was manufactured by BC Greenhouse Builders. You can reach us at 1-888-391-4433 or bcgreenhouses.com. Enjoy your day! ...
Kommenteret: Can you tell me what the roof and walls are made of
Thanks for your question! The roof is twinwall polycarbonate and the sidewalls are single tempered glass. We are able to mix and match any of our glazings to suit your climate. Feel free to call us...
Kommenteret: Greenhouse manufacturer?
BC Greenhouse Builders Ltd., North America's leading greenhouse manufacturer, offers a full complement of economical and functional hobby and commercial greenhouse kits. We also design build complete ...